Phone: 905-451-2444
THE WATER STORE
367 Main Street North, Unit 2
Brampton, Ontario
WORD OF MOUTH
398 Spadina Road
Toronto, Ontario
Phone: 416-488-6155

Phone: 416-486-1859

ACADEMY OF CULINARY ARTS
1703 Bayview Avenue
Toronto, Ontario

BREUVAGES ECONO
48A Rue Raser
Riviere-Du-Loup, Quebec
Phone: 418-862-2270

Phone: 204-654-3168
RAE'S DISTRIBUTING
466 Robin Hood Cr
Winnipeg, Manitoba
Phone: 514-729-0192
PIONEER TRADING
2105 Jean Talon East
Montreal, Quebec
---
Phone: 905-886-7233

WATER MART
8121 Yonge Street
Thornhill, Ontario
---
Phone: 519-942-4514

WATERMAKER
121 First Street
Orangeville, Ontario
---
Phone: 905-684-6713

PATRICK'S C02
46 Page Street
St.Cathrines, Ontario


---
Copyright 2015. All Rights Reserved. Sodamistic is a registered trademark of 743631 Ontario inc.




Ontario
Quebec
Please note that not all products are in stock at all distributors and certain services will require special arrangements.
For additional assistance please call Sodamsitic direct at 416-747-7810. All listed retailers are independantly owned and operated.
Phone: 905-517-1836

Manitoba
JON'S SODA SERVICE
jonssodaservice@hotmail.ca
Hamilton, Ontario (and surrounding area)
Phone: 416-284-0007

SODA CENTRE
4180 Kingston Road, Unit 12
Toronto, Ontario
Phone: 709-438-2077
ALFRED CAVE
Servicing the Trepassey Area
---
Newfoundland / Labrador
Phone: 519-739-9217

SODAMISTIC OF WINDSOR
2523 Duneshill
Windsor, Ontario
SODAMISTIC INTERNATIONAL
Phone: 416-747-7810

37 Baywood Road
Toronto, Ontario
Saskatchewan
Phone: 3067217808
---
CAPITAL FIRE PROTECTION LTD.
1150 Fleury Street
Regina, Saskatchewan
Please Note: Only Sodamisitc Refill Services Are Offered At This Location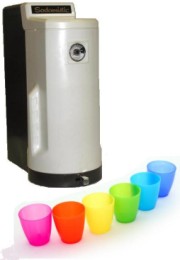 Phone: 416-225-7843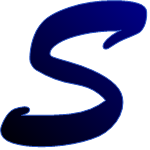 SHEPPARD WINEWORKS
Phone: 416-461-9494

187 Sheppard Ave. East
Toronto, Ontario
BREW NORTH
1578 Queen St. East
Toronto, Ontario
1119 Goderich St.
Port Elgin, Ontario
Phone: 519-389-5454

MISTER BEER