---
Copyright 2015. All Rights Reserved. Sodamistic is a registered trademark of 743631 Ontario inc.
Make your own soda water for 10 cents!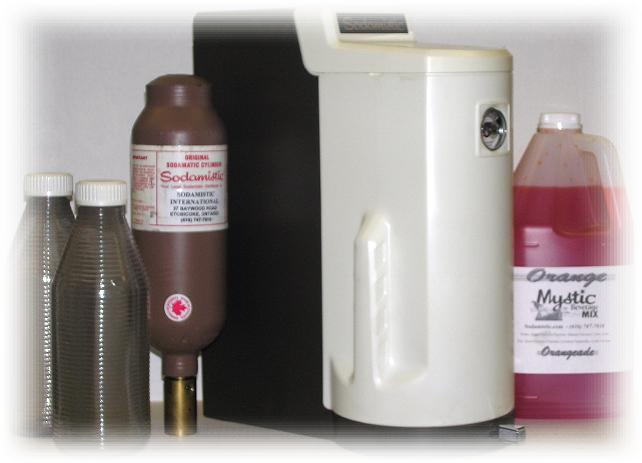 Starter Kit
1 Sodamistic Unit
1 Sodamistic CO2 Cylinder
1 Sodamistic Bottle with Cap


$149.99
1 Sodamistic Unit
1 Sodamistic CO2 Cylinder
1 Extra CO2 Cylinder
4 Sodamistic Bottles with Caps
Bonus Your choice of Mystic Brand Flavour Syrup Free
Premium Package
$269.99




Pop Mixes:

Cola
Diet Cola
Ginger Ale
Root Beer
Orange
Lemon
Tonic
Red Cream Soda

MYSTIC Brand FLAVOURS $5.50 (1 lt) $18.00 (4 lts)

Mystic Brand syrups are made locally with top quality ingredients and produce a great tasting drink comparable to store bought brands. By carbonating your water and adding your flavour on the spot you will always have fresh sodapop - never flat.


Bottle Special
Buy 4 Bottles with Caps and
Get One Free
Packages and Specials



Nestea Ice Tea $25.00 (4.55 lt)

Take the Nestea Plunge with Genuine Nestea Ice Tea flavour concentrate.
Just add plain water to make 36 liters (that's 320 glasses!) of prepared Ice Tea.
Accessories

CO2 Cylinder $ 99.99 ea
Bottle with Cap $ 9.99 ea
Cap $ 1.25 ea