We offer CO2 cylinder refill services for a variety of industries and uses from home beverage systems to power tools and everything in between.

All cylinders from 9 oz to 20 lbs with standard or specialty fittings can be refilled.

We use ONLY Beverage Grade CO2 - the highest purity available.

All new 5 lb, 10 lb and 20 lb aluminum cylinders are Transport Canada approved, are fitted with standard CGA 320 valves and are supplied filled.

Please call to discuss special requests, including bulk pricing on cylinders and refills.
Servicing the Greater Toronto Area
Call 416-747-7810
All prices are in Canadian dollars. Subject to applicable taxes.

* Cylinders must be in date, otherwise hydrostatic testing will be required before the cylinder can be refilled

** Please note that we are not affiliated with Sodastream. We are an independent business offering CO2 refilling of customer owned cylinders.
Prices Subject to Change With No Notice
Copyright 2023. All Rights Reserved. Sodamistic is a registered trademark of 996713 Ontario Inc
---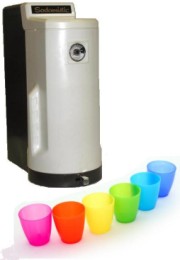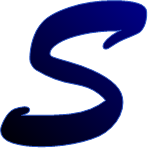 | | | |
| --- | --- | --- |
| Cylinder Type or Size | Cylinder Purchase | Refill Only* |
| Sodamistic | NA | $10.00 |
| Paintball 9oz | NA | $12.50 *includes tax |
| Paintball 20oz | N/A | $12.50 *includes tax |
| Soda Stream Old Style (grey steel)** | N/A | $7.00 |
| Soda Cylinder 60 LT (Blue or Pink)** | N/A | $12.50 *includes tax |
| 2.5 lbs | $130.00 | $12.75 |
| 5 lbs | $169.00 | $18.50 *includes tax |
| 10 lbs | $230.00 | $26.50 *includes tax |
| 15 lbs | N/A | $27.50 |
| 20 lbs | $315.00 | $38.50 *includes tax |
| 20 lbs with Siphon Tube | $350.00 | $38.50 *includes tax |
| | | |